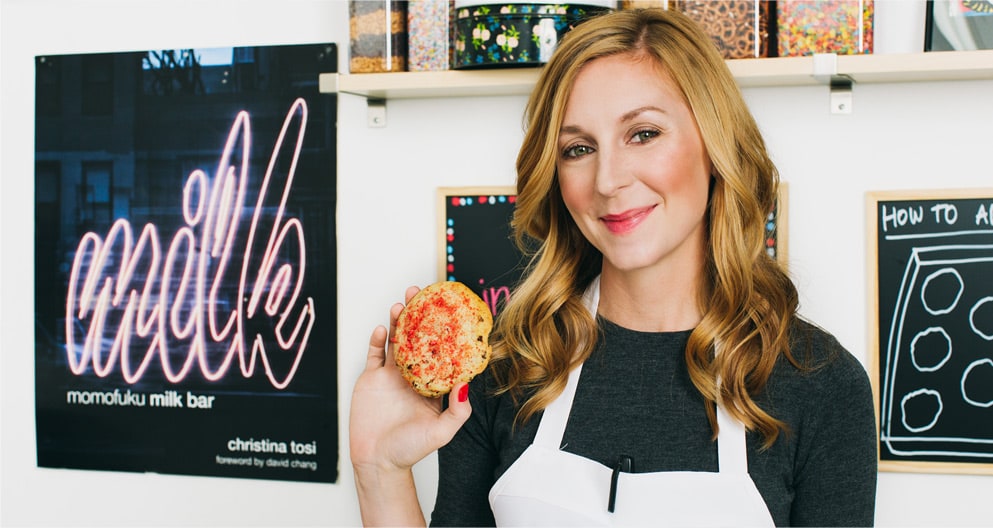 Beauty brand Estee Lauder has teamed up with Christina Tosi of Momofuku Milk Bar to distill the scents and smells of one of its 
signature perfumes into a cookie
.
This original cookie recipe has been inspired by its Private Collection perfume, the scent worn by Lauder herself.
To evoke the perfume's signature Bulgarian rose scent, the Estee Cookie is made with rose extract and freeze-dried strawberries.
Until its debut in 1973, Lauder jealously guarded the secrets of her private, bespoke scent — a mixture of oils and other scents — telling friends that the perfume they were admiring was her "private collection."
Private Collection perfume is a green floral scent with notes of honeysuckle, orange flower and sandalwood.
The full recipe for the Estee Cookie can be found here.
Credits: http://www.nydailynews.com/life-style/eats/momofuku-christina-tosi-creates-perfume-inspired-cookie-article-1.1907843